Safety First Community Training Centre was registered as a charity in 2008 to provide a focal point in the community where people can become involved in a range of activities including Education, Training, Recreation and Health projects and also to provide a response to particular problems identified by the community and/or residents.
Who We Are
Trustees
Our board is responsible to Support Volunteers, Meet quarterly as a minimum + AGM, Manage and support paid staff and report to Charity Commission annually.
Zulekha Pandor – Charity Trustee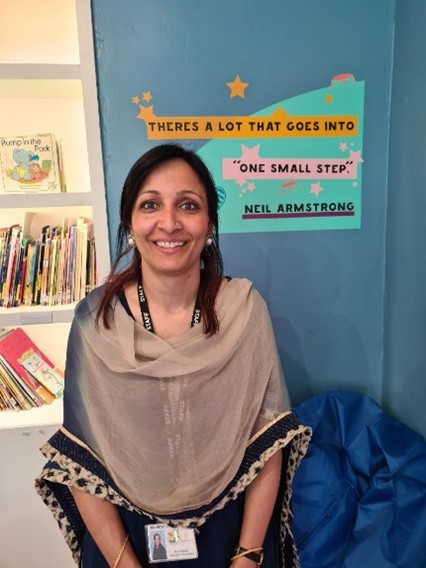 Trustee Role: Chair of Trustees
Specialist area:  Community links
I was born in London and moved to Leicester with my very big family, got married 25 years ago and moved to Bradford.
I came to Marshfield Primary school 12 years ago and work as a Home School Liaison Officer which means taking an interest in and working with parents and our wider school community which I enjoy thoroughly.
I believe if I can help make a difference to the community then I have achieved something. Working with the staff and volunteers at Safety First Community Training Centre I am able benefit many people who need support
When I started my role, I had the most amazing support from Safety First, I believed that if they can help me in the role, they could help many more families to and this is why I became a part of their team by becoming a Trustee.
I enjoy seeing the difference Safety First Community Training Centre make with so many people in the community and how it has changed so many lives for the better.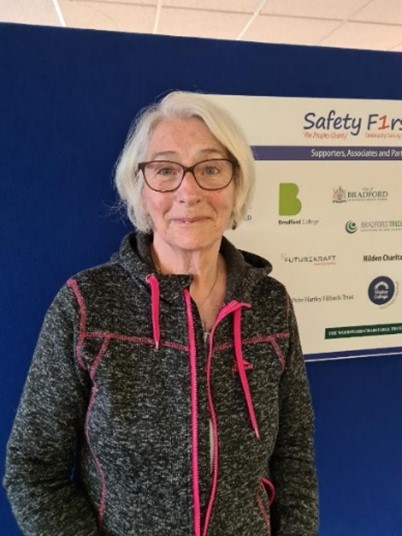 Teresa Jackson – Charity Trustee
Specialist area : Refuge , Asylum  and Adult Education
Born in Belfast I've always had a passion for education as an important path out of poverty and a way to contribute to the greater good of all people.
Trained as teacher in Newcastle Upon Tyne and teaching there and in deprived communities in Cumbria raised more awareness of the effects on children's education and the challenges they faced. Involvement in the Justice and Peace Commission of the Leeds Diocese, a fact-finding exposure visit to the Philippines and Central America reinforced the importance of education and developing local communities to bring about effective change.
Teaching in Secondary Schools, A sixth Form College and as a PGCE Tutor has given me a broad appreciation of the challenges faced in the education sector. As a volunteer with charities in Bradford which support Refugees and Asylum Seekers (Baisan and Abigail Destitution Project in particular) introduced me to the voluntary sector and the vital role and effective support organisations such as Safety F1rst can give to a wide range of people.
It is a privilege to be involved in supporting Safety F1rst and the first-class team of people who work there.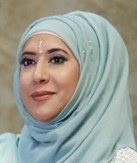 Sameera Khan – Charity Trustee
Trustee Role : Secretary
Specialist area : Community Support
Having worked with the various Communities within Bradford for over 23 years I was pleased to volunteer to be a Trustee for Safety First Community Training Centre
I have seen at first hand the important work that the charity carries out whether it's teaching ESOL [ English for Speakers of Other Languages] working with asylum seekers or assisting adults with additional needs.
I felt that I would like to do something to support those in the greatest need within the wider community. Being a Trustee at Safety First lets me to do this.
Knowing that as a small charity we can make a huge difference in many peoples lives, helping them to access various opportunities and to progress and flourish.
At Safety First we encourage Centre users to become more involved either by volunteering or being part of the Centre Users Advisory Team to ensure that the charity continues to work with the community and work to community needs and aspirations.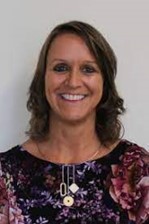 Tina Butler- Charity Trustee
Specialist area:  Health and Care
'I have over 35 years of experience of working in the public sector, third sector and across the health and care landscape within the Bradford district.
I am active in Bradford – as a busy CEO in a local third sector charity, Relate Bradford & Leeds, which provides therapeutic counselling services.
Volunteering is really important to me and in my spare time, I am a chair of a governing body of an inner-city primary school and also a trustee with Safety First. For many years, I was also an independent visitor with Calderdale Council.
I am driven to make a difference in ensuring equality, for people to live happily, healthily and well.  I want Bradford to be a good place to live and work.
I am a strategic, positive, visionary thinker, with a solution focused, practical, common-sense approach and I am passionately committed to help to make a difference in the district that I used to live in, that I work and volunteer in.'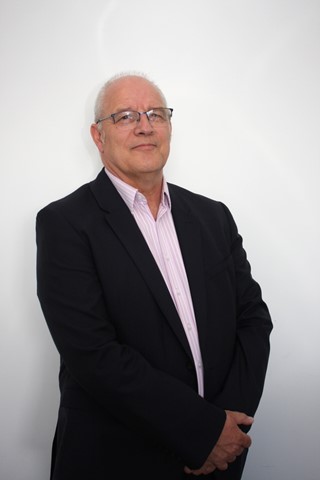 Chris Graham  – Charity Trustee
Trustee Role : Treasurer
Specialist area:  Disability and  Community
I became a Trustee at Safety First Community Training Centre in 2008
I enjoy a good working knowledge of Bradford and the diverse Communities that make up my favourite city. Prior to joining the charity, I was Youth Services Officer for West Yorkshire Police where I completed my   Certificate in Education and Literacy Specialist qualifications.
Specialising in Disability and Community, I managed a successful Holiday Activity Scheme for over ten years for children and young people with SEND issues. In addition  to volunteering with Safety First Community Training Centre, I was a volunteer with the Princes Trust gaining valuable experience of working with those in need.
I enjoy teaching within the community and adult education sector mainly English and ESOL [ English for Speakers of Other Language]
When not teaching I tend to be looking for funding to improve and extend our much-needed provision.
I like the fact that Safety First connects with those in most need providing them with opportunities to build resilient communities where people can thrive. This would not be possible without the involvement, guidance and support of our Volunteers.
---
Centre User Group
This key steering group meets termly to look at the range and quality of activities. They feedback to the Trustees and act as a 'critical friend'.
Richard Burton, Oufaa Elmoumni, Farah Nawaz, Linda Tempest-Mitchell, Parvin Dehghani, Farzana Adil, Trevor Wilde, Sarabjit Kaur.
(Correct as at 16th June 2022)
Since being on the Safety First User Group Committee, I have been able to become involved in important decision making about the running of the Centre. Everything from requesting a new hot water flask to provide for the increase in Centre users, to making recommendations about the new Fair Share programme.

Linda
---
Volunteers
Managed by our Volunteer Coordinator, supported by the Trustees, our volunteers receive relevant training and are DBS checked annually.
Carmel Short, Sophia Begum, Farzana Adil, Iain Still, Mathew Metcalfe, Janet Deane, Parvin Dehghani, Sunds Tofiq, Sarabjit Kaur.
I worked hard as a volunteer, Safety First paid for my training and now I have a paid post helping with the delivery of ESOL Teaching and Learning. I'd recommend volunteering to anyone who wants to improve their chances of employment.

Sundas originally from Pakistan
---
Staff
Our staff are managed by the board of Trustees with day to day supervision undertaken by by Chris Graham.
Don Davidson – Volunteer Co-ordinator & ESOL Tutor
Asad Mammood – ICT Tutor
Anne Tendal –  ESOL Tutor & Administration
Sarabjit Kaur – ESOL Tutor & Data Analysis Lead
---
Our Ethos
Established in 2008, Safety First Community Training Centre is an established training provider and 'Community Anchor' with a Staff Team who have great people skills, accomplished at teaching and learning through classroom sessions and one to one support in addition to pastoral support when needed.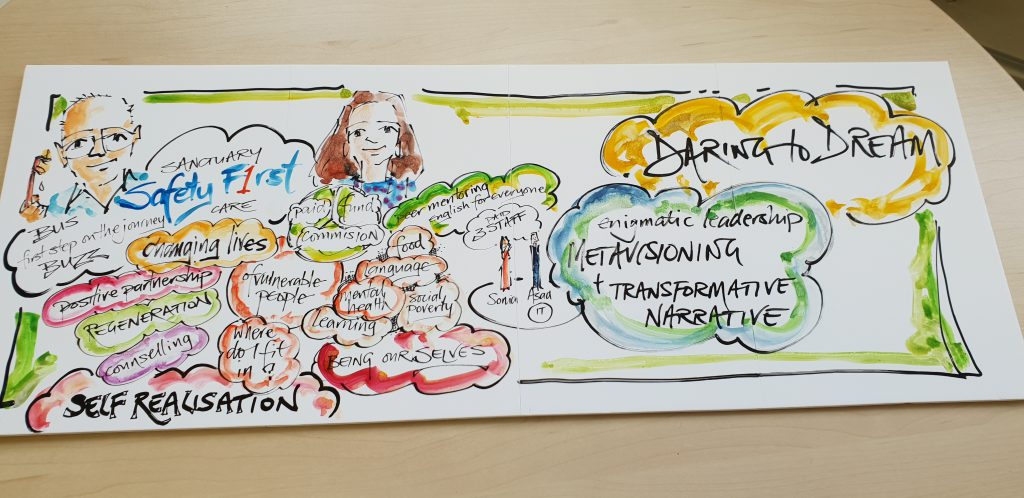 Mission
'Working with those in most need to Change Lives for the Better'
To continue to work in Positive Partnership with individuals to develop skills for the future.
Values
We promote and provide support and learning for life opportunities to unemployed adults with multiple barriers and the wider community. We recognise that each individual can significantly benefit from our advice, experience and expertise. We aspire to nurture talents and strengths which benefit individuals, families and the wider community. Our work is conducted ethically and with integrity, acting honestly and transparently. We place a great emphasis on re-investing profit in the organisation in order to continue our important work in the Community.
Culture
'We are a diverse team serving a diverse community in diverse ways'
We adopt a positive 'can do' approach when responding to the needs of the Community [our clients] and toward each other. As we are a relatively small charity and one of the key attributes we possess is responsiveness and a quick decision making process. Some of our customers need us to act quickly to help to resolve their issues.
Our Reputation
'We help socially excluded people into long term income sustainability'
We continue to build our reputation by providing a professional service – one that generates new and repeat business built on service to others and a safe learning environment.
We strive to be known as a charity that has great staff and volunteers, great resources with a sensitive human ethos.
---
Partners & Funders
Bradford College
Good Things Foundation
The National Lottery Community Fund
Bradford Council
Foyle Foundation
Shipley College
BMDC – Community Building Grant
Awards for All
Citizens Advice Bureau
Sovereign Healthcare
Hilden Trust
Woodward Trust
We are an Online Centre Partner for Good Things Foundation.