Safety First Community Training Centre was registered as a charity in 2008 to provide a focal point in the community where people can become involved in a range of activities including Education, Training, Recreation and Health projects and also to provide a response to particular problems identified by the community and/or residents.
Who We Are
Trustees
Our board is responsible to Support Volunteers, Meet quarterly as a minimum + AGM, Manage and support paid staff and report to Charity Commission annually.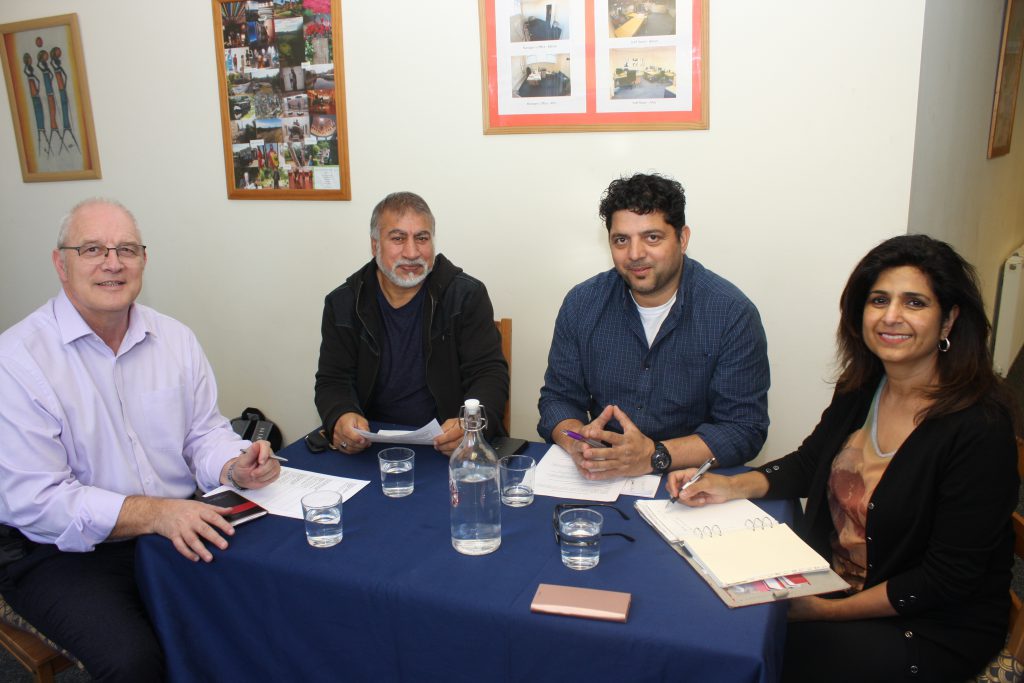 Haqueq Siddique (Chair)
Working with young men in relatively deprived areas of Bradford , Aki has developed a great social model to divert young men from crime and anti social behaviour by using Alternative Education , Employment and Training as a tool. Being at the Heart of the Community has enabled Aki to work with many charities , sharing good practice and developing legal processes. Aki has been at the 'sharp end' of community work for over 20 years and enjoys helping others. He specialises in Alternative Education and Quality Assurance.
Nazmin Din (Vice Chair)
Nazmin has over twenty five years in the Education sector and is known throughout the Bradford Community for her professionalism and 'can do' attitude. In addition to her community and pastoral expertise she has a great understanding of health and well being and is a Holistic Health practitioner. Nazmin brings an important Community and Health element to the charity.
Amir Majid (Secretary)
Specialising in Employment and Sport, Amir has a great breadth of experience helping unemployed young people and adults into Education, Employment and Training and brings that experience to the Charity for the benefit of others. Amir is also heavily involved in running one of the largest cricket leagues in Bradford and is committed to a fit and healthy population through sport.
Chris Graham (Treasurer)
Chris became a Trustee at Safety First Community Training Centre in 2008. He brings with him a good knowledge of Bradford and the diverse communities that make up his favourite city. Specialising in Disability and Community, Chris ran a successful Holiday Activity Scheme for over ten years for children with SEND issues. Prior to joining the charity, Chris was Youth Services Officer for West Yorkshire Police.
---
Centre User Group
This key steering group meets termly to look at the range and quality of activities. They feedback to the Trustees and act as a 'critical friend'.
Richard Burton, Oufaa Elmoumni, Farah Nawaz, Linda Tempest-Mitchell, Parvin Dehghani, Farzana Adil, Trevor Wilde, Sarabjit Kaur.
(Correct as at 24th April 2018)
Since being on the Safety First User Group Committee, I have been able to become involved in important decision making about the running of the Centre. Everything from requesting a new hot water flask to provide for the increase in Centre users, to making recommendations about the new Fair Share programme.

Linda
---
Volunteers
Managed by our Volunteer Coordinator, supported by the Trustees, our volunteers receive relevant training and are DBS checked annually.
Carmel Short, Sophia Begum, Farzana Adil, Iain Still, Mathew Metcalfe, Janet Deane, Parvin Dehghani, Sunds Tofiq, Sarabjit Kaur.
I worked hard as a volunteer, Safety First paid for my training and now I have a paid post helping with the delivery of ESOL Teaching and Learning. I'd recommend volunteering to anyone who wants to improve their chances of employment.

Sundas originally from Pakistan
---
Staff
Our staff are managed by the board of Trustees with day to day supervision undertaken by by Chris Graham.
Don Davidson – Volunteer Co-ordinator / ESOL Tutor
Asad Mammood – ICT Tutor
Tracy Prior – Admin
Sarabjit Kaur – Data Input and ESOL Volunteer
---
Our Ethos
Established in 2008, Safety First Community Training Centre is an established training provider and 'Community Anchor' with a Staff Team who have great people skills, accomplished at teaching and learning through classroom sessions and one to one support in addition to pastoral support when needed.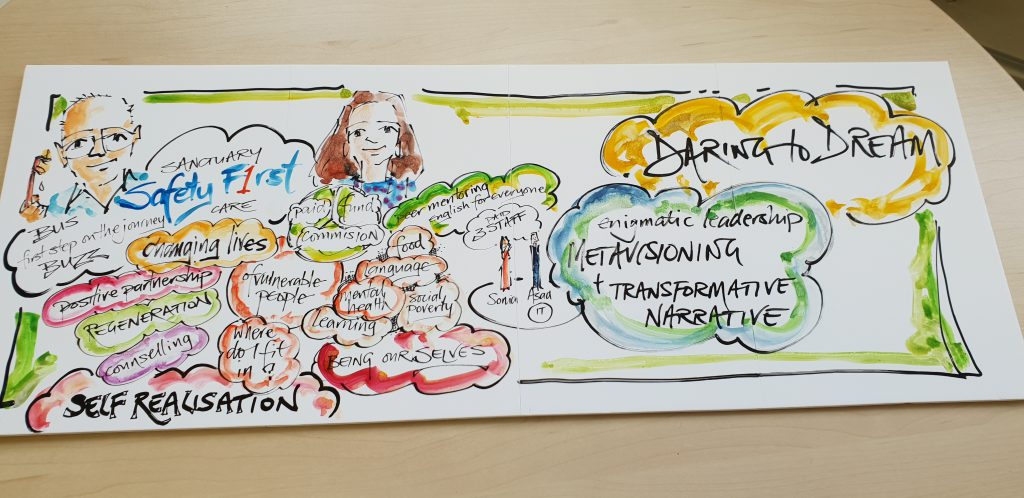 Mission
'Working with those in most need to Change Lives for the Better'
To continue to work in Positive Partnership with individuals to develop skills for the future.
Values
We promote and provide support and learning for life opportunities to unemployed adults with multiple barriers and the wider community. We recognise that each individual can significantly benefit from our advice, experience and expertise. We aspire to nurture talents and strengths which benefit individuals, families and the wider community. Our work is conducted ethically and with integrity, acting honestly and transparently. We place a great emphasis on re-investing profit in the organisation in order to continue our important work in the Community.
Culture
'We are a diverse team serving a diverse community in diverse ways'
We adopt a positive 'can do' approach when responding to the needs of the Community [our clients] and toward each other. As we are a relatively small charity and one of the key attributes we possess is responsiveness and a quick decision making process. Some of our customers need us to act quickly to help to resolve their issues.
Our Reputation
'We help socially excluded people into long term income sustainability'
We continue to build our reputation by providing a professional service – one that generates new and repeat business built on service to others and a safe learning environment.
We strive to be known as a charity that has great staff and volunteers, great resources with a sensitive human ethos.
---
Partners & Funders
Good Things Foundation
The National Lottery Community Fund
Craven College
Bradford College
Foyle Foundation
Shipley College
BMDC – Community Building Grant
Awards for All
Citizens Advice Bureau
Sovereign Healthcare
Hilden Trust
Woodward Trust
We are an Online Centre Partner for Good Things Foundation.